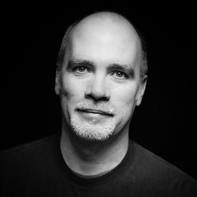 The Dynamic Floral in Oils with
PATRICK SAUNDERS
$375.00
February 16, 17, 18
To register for the Workshop please click HERE.
For lodging information please scroll down.
The painted floral requires a balance of spontaneity and accuracy, a perfect subject to practice adding energy to all of your paintings. Learn about choosing a subject, composition, values, color temperature, simplification, how to start and when to stop. Each day will include a full demonstration followed by opportunities to create multiple paintings with frequent one-on-one instruction. We will work from both cut flowers in the studio and subjects on location. Class size is limited to 15, so that each student can receive the maximum amount of interaction with the instructor. A suggested materials list will be provided upon registration.
DAY ONE:
-short presentation/slideshow regarding floral painting
-materials review
-demonstration (from photography)
-student painting time
-group discussion, critique and goal setting
DAY TWO:
-demonstration (from cut flowers)
-student painting time
-group discussion, critique and goal setting
DAY THREE:
-demonstration (outdoors in natural light, weather permitting)
-student painting time
-group discussion, critique and goal setting
LODGING AT WHISTLE STOP CORNER:

The prices below for LODGING for Patrick Saunders' Dynamic Floral In Oils workshop INCLUDES THREE BREAKFASTS and is for the nights of
Friday, February 15, Saturday 16, Sunday 17. The Welcome Reception is Friday evening at 6:00 o'clock. Refreshments will be served. It's important for all of the registered artists to attend the reception where you will meet Patrick Saunders and eachother, and set up for the workshop so you're ready to go Saturday morning.
If you are staying the night of Monday the 18, that night is complimentary.
We offer lodging for 7-8 in our Guesthouse, and 1-2 in our Cottage. We will post what is available as it changes.
Adjoining the Studio is our Guesthouse with its three bedrooms which can lodge 7-8 artists. The bedrooms are:
1. EMILY DICKINSON ROOM, a large step-back-in-time room which has four single beds. (We think that those who choose this room seem to have the most fun, since it can feel like a slumber party!)
Lodging in Emily Dickinson is $180. per person.
2. CECILIA BEAUX ROOM, has two single beds and sunny yellow beadboard walls, our homage to the famed portrait painter, a contemporary of Mary Cassatt.
Lodging in Cecilia Beaux is $180. per person.
3. AMELIA EARHART ROOM, has a queen size bed and outfitted in a way we think Amelia would have enjoyed. One person can lodge in Amelia for $240, or if you are coming with a friend and are comfortable sharing, two people can lodge in Amelia for $270. (TAKEN)
Artists in the Guesthouse share two baths- one with a walk in shower and one with a tub/shower combination.
A few steps from the Guesthouse is our COTTAGE. It's a Tiny House without the wheels or loft. :-) It has a double (full) bed and a bath with a walk in shower and kitchenette with two burner stove, microwave, toaster, sink and small fridge.
One person can lodge in the Cottage for $270. or two persons can lodge in the Cottage for $300.
PLEASE SEE FLOOR PLANS BELOW.
To SEE THE PHOTOS OF THE GUEST HOUSE AND COTTAGE, PLEASE CLICK HERE.

Please email us at us@whistlestopcorner.com with your choice and feel free to call us at 210.602 8562.
When we receive your email, we will reply with a PayPal Payment Request email. When the room is paid, the lodging is reserved.

| | |
| --- | --- |
| | COTTAGE |